Find an extensive list of high quality supplements to target your specific need!  I use this service for my clients so they can easily reorder their supplements.  But you don't have to be a client to take advantage  of this online dispensary.  Click on the Fullscript picture to create an account (it's free), and log in to view my personal favorites and recommendations for various health issues.  I also have my favorite prenatal vitamins listed here as well. 
Things I love and use . . .
Much of what I recommend here is based on how it affects your health.  One of the quickest ways to lose touch with your inner goddess is through the use of toxic chemicals that hijack your hormones, confusing them and inhibiting their function!  Think of your hormones as messengers, they are constantly talking to each other and sending signals back and forth so that your body knows what to do next.  For example, your pituitary gland in your brain needs to send a signal to your thyroid when it senses a need for an increase in energy while you're on an outdoor hike.  The thyroid sends a hormone, TSH (thyroid stimulating hormone), out into the hormone highway and it's looking for a parking spot on the thyroid gland.  TSH has a specific parking spot that it is looking for on the thyroid, but when it shows up, all those parking spots are full – with TSH mimicking hormones that came from toxic chemicals.  Now the real TSH is unable to tell the thyroid what to do and you feel like crap during your hike.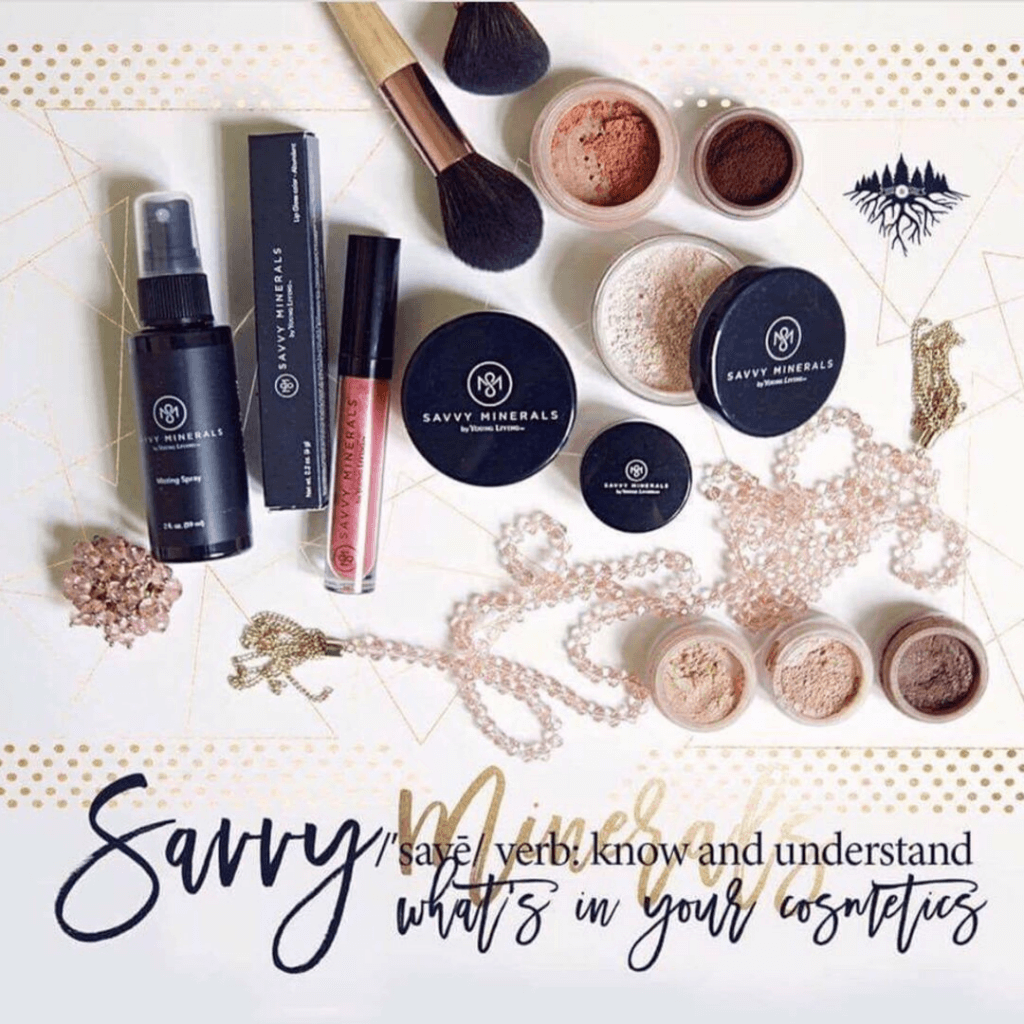 Truly Chemical Free Mineral Make-Up!
If you don't know by now, personal care products contain a s@*! load of endocrine disrupting toxins!  Minimize your exposure to them by using this toxin-free, gluten-free, cruelty-free mineral make-up from Young Living!  The more I use this make-up, the more I love it!   You can layer mineral make-up so easily, giving yourself a light day time look or a sultry evening goddess look!  What I love the most (besides that it doesn't disrupt my hormones) is that this stuff literally stays on ALL DAY, does not smudge, and a little goes a long way (i.e. cost effective)!!  
The law protects companies from telling us exactly what's in their products under the names "fragrances" and "trade secrets."  On top of that, many of the "natural" cleaning products on the market are not any better (it's called "green washing").   I can trust the Thieves label and have been doing so for over five years!   All my cleaning needs, and many personal care products, are covered in this line from Young Living! Their concentrated household cleaner is powerful, taking care of everything from my countertops and mirrors, to my toilets and showers.  I also love their fluoride free toothpastes and mouthwash!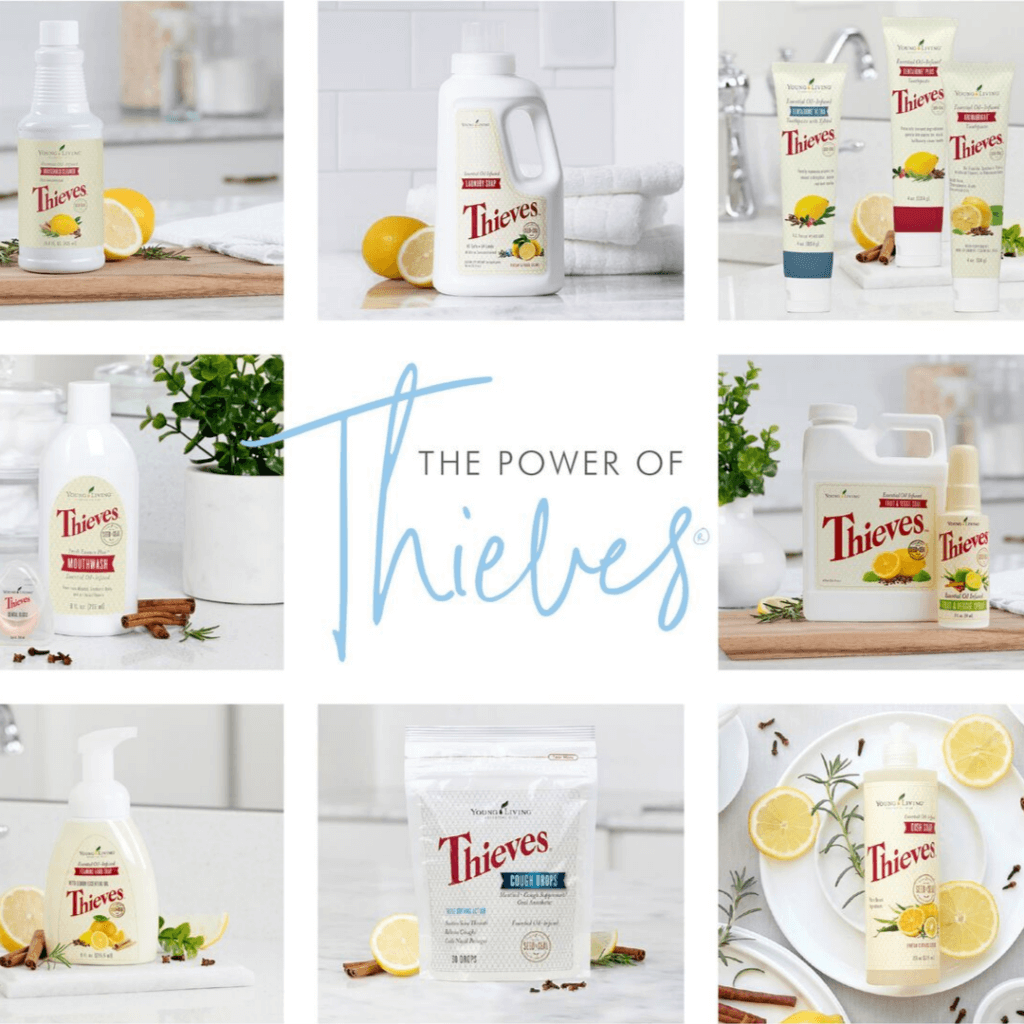 If you noticed, I get both of these resources from Young Living Essential Oils.  Yes, Young Living is more than essential oils!  While I also use their essential oils for supporting my health and that of my family, I use their chemical free products for my everyday personal care needs.   To get these resources in your home, you can order them through me or create your own account with Young Living to receive 24% off my retail price.  Young Living is a multi-level marketing company and I love it, but having a membership does not mean you are obligated to "sell" anything or purchase a minimum per month.  You order whenever you want, however you want.  If you are interested in setting up your own account with Young Living, click here or contact me and I'll help you decide what to do next!