Sometime there's just no better way to uncover your vibrant goddess than by doing a little lab testing! My philosophy on lab testing is simple, test don't guess! I use lab testing often in my practice because it helps my clients understand their health on a deep level while, at the same time, provide valuable information so we can create a super targeted healing protocol. Lab testing may not be required in every situation, but it can be very beneficial. Here is a summary of lab testing services offered at VGN.
Stool Testing:

GI MAP via Diagnostic Solutions Lab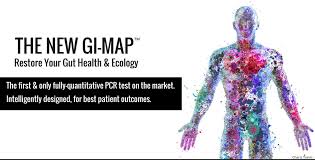 Ideal if experiencing any of the following symptoms:
Bloating
irritable bowel
constipation and/or diarrhea
indigestion, acid reflux, heart burn
headaches
lack of energy
unexplained weight gain or weight loss
anemia
autoimmune disease
depression/anxiety
hyperactivity
psoriasis/eczema (any skin issue)
infertility, any female hormone issue
family history of GI disorders
 You only need ONE stool sample to complete this test. This stool test uses DNA stool analysis to detect micro levels of pathogens, bacteria, parasites, viruses, fungi, and other immune and digestive markers. This comprehensive stool analysis will tell us what the terrain of your microbiome (gut) looks like, what inhabitants have taken up residency there and if they're helpful or harmful. Your digestive system is a delicate balance of bacteria and if we know what bacteria are present, or not present, it can explain why you're having certain symptoms.
Because the gut is your most potent immune system fighter, it's vital that it be optimized.  If the gut is out of balance, or in a "dysbiotic" state, then the immune system can't do it's job well and over time, will lead to chronic inflammation – from which all disease thrives.  Good gut flora facilitates the processing of estrogens as well.  If your gut bacteria is healthy, it will thus help keep a healthy level of estrogen in the body.  Obviously estrogen affects fertility health and to much estrogen can contribute to estrogen sensitive cancers.  Hormone imbalance is closely connected to your gut, imbalanced microbiome/gut affects your hormone balance!!! 
Food Sensitivity Testing:

MRT – Mediator Release Testing via Oxford BioMedical Labs
The MRT blood test is the most accurate way to uncover hidden food and chemical sensitivities that may be causing you inflammation and unexplained symptoms. If you eat something that doesn't agree with your body, a "mediator" is released from the immune system. Unlike allergies, where the immune system releases an "antibody" and it's measured via an IgE value, sensitivities to food are more complex and trigger the immune system in a different way. The MRT test can measure these mediators and help us create a customized food eating plan that reduces your level of inflammation, allowing the body to focus on healing.
"Inflammatory reactions to naturally occurring or artificial food-chemicals are another area of consideration. Conditions like migraine, ADD/ADHD, and others, in addition to food sensitivities, often have clinically significant reactions to food-chemicals. These reactions are not antibody mediated and thus cannot be identified with IgG, IgA or IgE testing.
These inflammation-provoking and symptom-provoking reactions are as clinically relevant as reactions to gluten, and continued consumption of offending foods and food-chemicals is a major obstacle in achieving optimal outcomes." Source: nowleap.com
I often have my clients do the GI Map and MRT test at the same time; this allows for a potent customized protocol to be created that will put you on the fast track to healing! Optimizing the gut truly is the way to create long term healing and vitality in your life!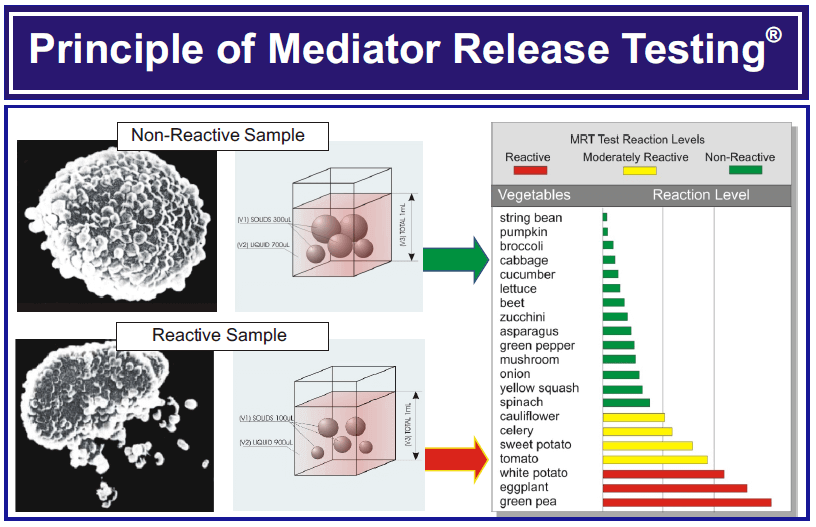 hormone Testing:

DUTCH test via Precision Analytical Labs –
Dried Urine Test for Comprehensive Hormones

The DUTCH test uses urine samples and saliva samples to accurately assess specific hormone levels.  I really enjoy the DUTCH test for many reasons, one being that it's super easy to collect samples for this test (urine is way easier to collect as opposed to blood).  Another reason I prefer the DUTCH for hormone testing is the multiple viewpoints it provides; in other words, we can assess hormone levels but also learn how hormones are being utilized in the body, if the liver is processing them well, and what pathways need to be optimized for improved hormone metabolism.  
 The most common hormones evaluated via the DUTCH test are those affecting your fertility like estrogen and progesterone; hormones that reflect adrenal health like cortisol and DHEA (which also affect your fertility).  Additional hormone markers include melatonin and testosterone; and some DUTCH tests include key organic acid markers for additional insight into nutrient needs.  
The DUTCH test is ideal for goddesses on the go because collection can be completed in one day.   DUTCH also offers a 30-day "cycle mapping" test to assess your fertility hormones and their monthly rhythm.  This test, of course, takes one month to complete but is exactly what we need to know when struggling with infertility.  Each goddess will be different so it depends on your specific goals. 
Reasons to perform the DUTCH test:
Infertility
Menopausal symptoms
Fatigue
Irregular periods; increased monthly bleeding, painful/crampy cycles, etc.
Irregular/difficult sleeping patterns
Acne
Family history of hormone-sensitive cancers like breast or endometrial cancers
Decreased or lack of libido  
Chronic stress
Depression
Comprehensive Blood Panel
Blood work is the quickest and simplest test to utilize when assessing your overall health.  Like all other testing options, we look at blood tests through a functional lens.  This means we are using results to assess function and identify patterns, not to make a diagnosis.  
This comprehensive blood panel includes 22 lab orders that culminate into 65 individual lab markers. Additional lab tests can be ordered depending on client need.  
I recommend this comprehensive panel to all new clients and find it helpful to have it done as part of your yearly assessment. 
Blood tests markers include:
CBC w/ differential + platelets; anemia patterns
Comprehensive Metabolic Panel
Blood sugar markers: insulin, hemoglobin A1c
Full thyroid panel: TSH, Total T3 + T4, Free T3 + T4, Reverse T3, TPO Antibodies & TGB Antibodies 
Full Iron panel: iron, TIBC, % Sat, Ferriten
Complete Cholesterol/lipid panel
Inflammation markers: hsCRP, CRP, homocysteine
Nutritional markers + electrolytes
and more! 
** Lab testing can only be ordered for our clients and is not available to the general public